Dr. Allan Drayton

Acupuncture, Chiropractic, Massage Therapy
Dr. Allan Drayton is a Registered Chiropractor, Registered Acupuncturist and a Registered Massage Therapist.
Dr. Allan Drayton, attended the University of Ottawa studying Biochemistry; he then decided to merge his love for meeting new people, alternative medicine, exercise and sports, by furthering his studies at the Canadian Memorial Chiropractic College. He then completed the Medical Acupuncture Provider course at McMaster University, Acupuncture and Integrative Medicine Academy, as well as the Royal Canadian College of Massage Therapy respectively.
It is Dr. Drayton's aim is to be a guide to help everyone achieve optimal health by using a variety of techniques to treat different conditions, including chronic pain, sports injuries, trauma, and stress.
Some techniques Dr. Drayton incorporates into his treatments include: Chiropractic Adjustments, Shockwave Therapy, Laser Therapy, Hydrotherapy, Acupuncture, Graston, Manual Release Therapy, Exercise prescription, Cupping, Guasha, Tuina, Moxibustion, Therapeutic Massage, Massage therapy for stress relief and relaxation.
His motto is "PAIN SHOULD NOT RULE YOUR LIFE!" Let's get started!!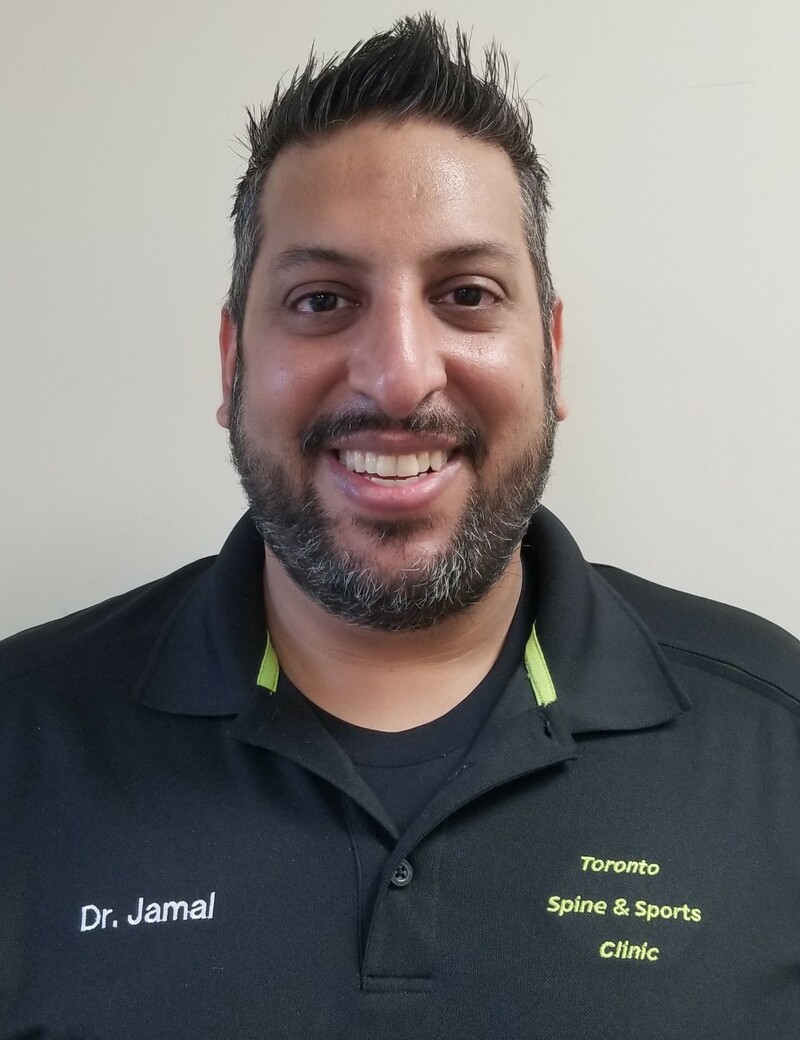 Dr. Alykhan Jamal
BA(Hon), DC, CSCS
Chiropractic, Spinal Decompression, Virtual - Online
Born and raised in Toronto, Ontario, Canada, Dr. Jamal has been interested in the human body since a knee injury in 1997 ended his dream for Professional Sports. Since, he has volunteered as a Kinesiologist Assistant to gather insight into the world of Physical Therapy. He received a Combined Honours Bachelor of Arts Degree at York University, in Toronto, Ontario, in both Philosophy and Kinesiology and Health Sciences. He then attended D'Youville College in Buffalo, NY, where he graduated with his Doctorate of Chiropractic.
Dr. Jamal's passion for his profession is displayed with every patient he treats. His general philosophy is to tailor every treatment to the specific needs of the patient.
Dr. Jamal is the Clinic Director of the Toronto Spine & Sports Clinic where they are Continuing to Revolutionize the Treatment of Severe and chronic Neck and Back Pain.
If you are suffering from severe and chronic neck and/or back pain and have tried various types of treatments with little or no results, then our breakthrough treatment may be the answer you've been longing for.
Our clinic strictly specializes in difficult cases of Disc Herniations, Spinal Arthritis, Degenerative Disc Disease and some cases of Failed Back Surgery Syndrome.
By offering our patients with the most advanced and sophisticated Non-Surgical treatment technology available on the market today, we are able to provide you with the highest probability of recovery.
If you are suffering with chronic constant pain, we encourage you to explore our site and find out all that the Toronto Spine & Sports Clinic can do for you to get you back to being pain free and active again!
If you would like to book a consultation with Dr. Jamal to find out if you are a candidate for care or if you have any questions, please call toll-free at 1-855-for-TSSC (1-855-367-8772).
Specialties:Spinal Decompression Provider, Graston Soft Tissue Technique provider, Acupuncture provider (Contemporary Medical), Diversified Technique, Graston provider, Kinesiology Tape provider (SpiderTech), Activator provider (Basic). Also familiar with Cox (Flexion and Distraction), Gonstead and Thompson (Drop) Techniques, Certified Strength and Conditioning Specialist (CSCS)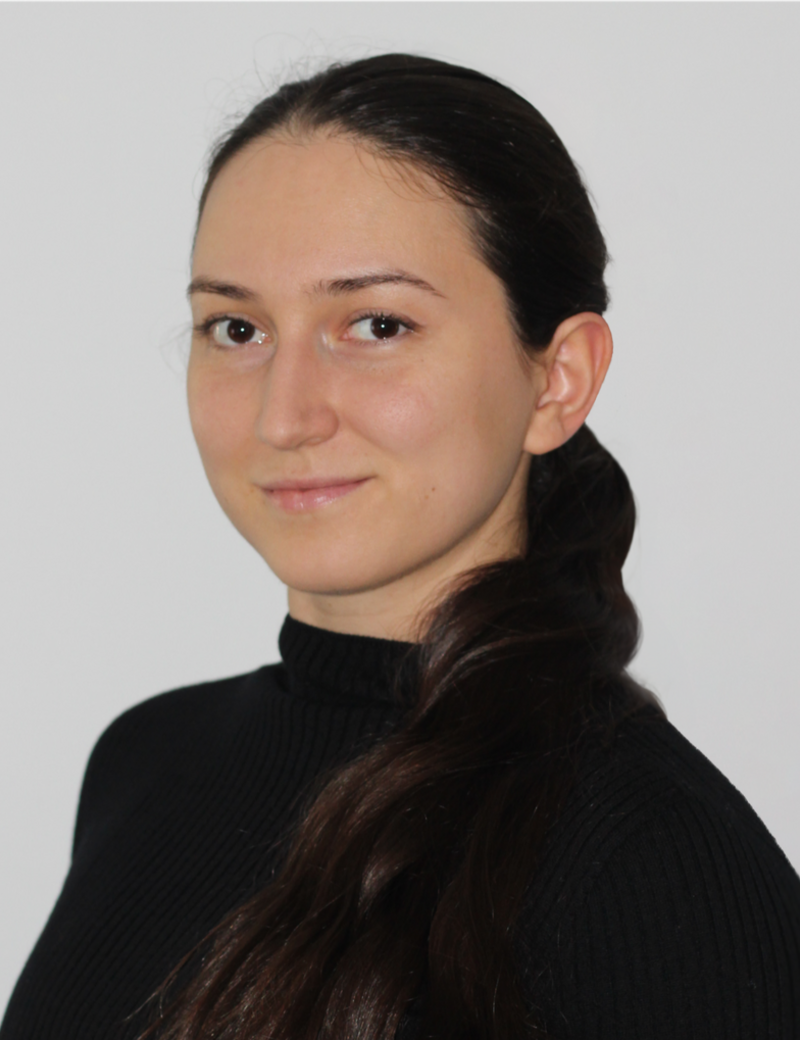 Dr. Anna Rybalko

Chiropractic
Dr. Rybalko uses a thorough approach to understand each patient as a unique individual and through the application of evidence based chiropractic care focuses on improving function and overall quality of life. Additionally, as it is her love for movement that brought her into chiropractic, Dr. Rybalko is passionate about serving the dance community by helping artists optimize their physical longevity while doing what they love most.
Prior to chiropractic, she trained as a professional ballet dancer and teacher.
Dr.Anna Rybalko has completed the doctor of chiropractic program at Canadian Memorial Chiropractic College. She received a Bfa with honors in dance from York university and completed the Teacher Training Program at Canada's National Ballet School.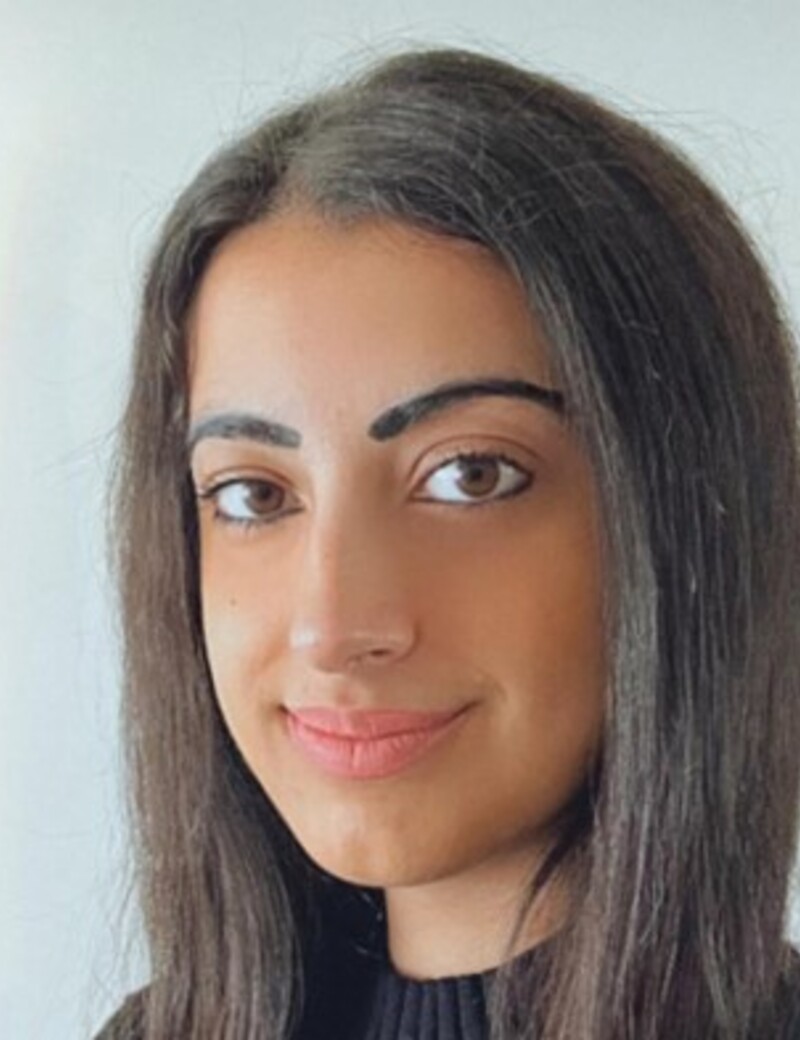 Dr. Carla Ciraco

Chiropractic, Spinal Decompression, Virtual - Online
Dr. Ciraco's interest in sports injuries and her background in kinesiology led her to pursue a career in chiropractic where she could utilize her knowledge to become a leader in the conservative management of injuries and orthopedic conditions while also educating patients on injury prevention.
After graduating from the University of Toronto with her Bachelors of Kinesiology (BKin) degree she pursued her graduate studies in Buffalo, NY at D'Youville University where she graduated with her Doctor of Chiropractic (DC) degree. Dr. Ciraco has extensive training in spinal and joint manipulation, instrument-assisted soft tissue mobilization and therapeutic exercise prescription. She has also completed additional training in Kinesiology Tape application and medical acupuncture and dry needling. She has worked with a wide variety of patients from car accident patients to athletes and the general population.
Dr. Ciraco also has a special interest in chiropractic research and has co-authored research articles that have been published in chiropractic journals and has also published in the trade magazine Chiropractic & Naturopathic Doctor. In her spare time, Dr. Ciraco likes to spend time with her family, work out, go for walks, cook, bake, read and journal.
Dr. Jeremy Beauvais

Chiropractic
Jeremy believes that treatment should be individualized to every patient. A visit with him may include chiropractic adjustments, mobilizations, acupuncture, soft tissues therapy, modalities, exercise prescription, patient education and much more.
Doctor of Chiropractic Degree at the Canadian Memorial Chiropractic College in Toronto. Jeremy also has additional training in acupuncture, golf specific injuries and concussion management. The continuation of learning and the expansion of his evidence-based skill sets is an ongoing commitment for him.
Jeremy graduated from Collège Boréal with a Paramedic's diploma, then attended Laurentian University, where he obtained a Bachelors degree in Health Promotion. Afterwards, he went on to earn his Jeremy focuses on creating patient-centered and evidence-based treatment plans, integrating a variety of hands-on soft tissue, mobilization, diversified manipulation techniques, acupunture, exercise prescription, and patient education to help patients meet their goals.
Outside of being a chiropractor, Jeremy enjoys playing golf, hockey and spending time with family and friends.
Jeremy is fluent in French and English.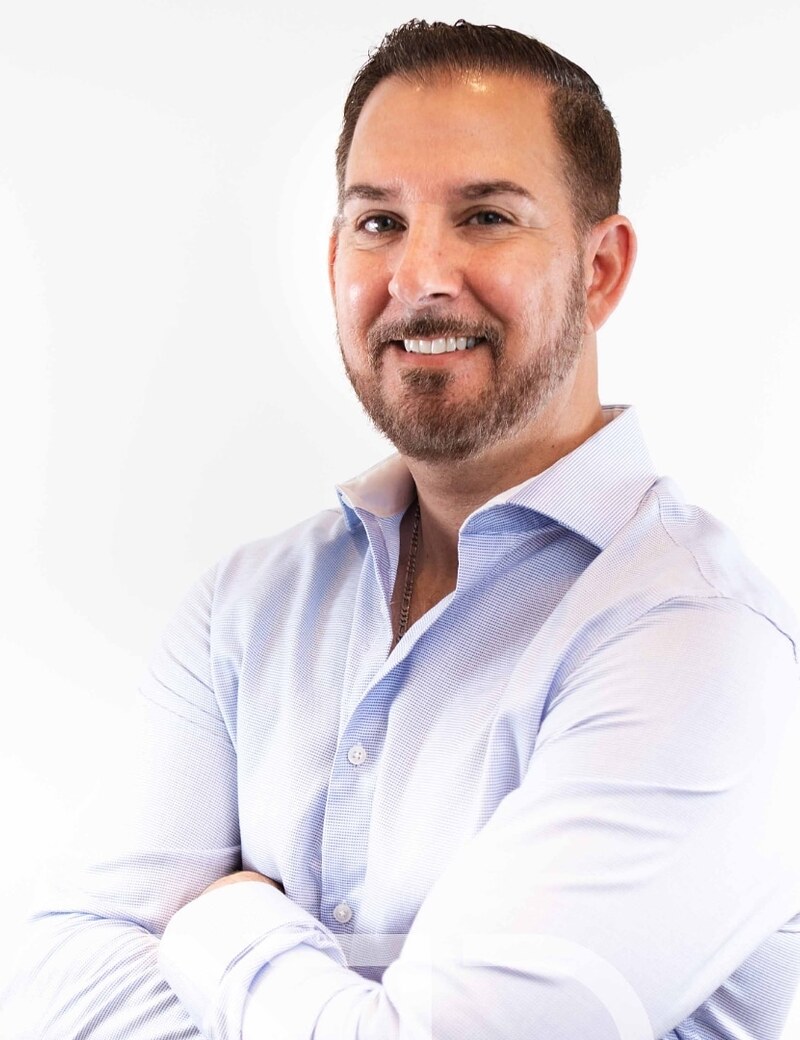 Dr. Sean Eastman
BS, DC, CCEP, CSFC, CCSP, CFMP, CFCE
Chiropractic, Spinal Decompression
Sean has spent over two decades developing his unique academic and practical skill in the world of sports chiropractic. He earned his undergraduate degree in Kinesiology from the University of Michigan, where he played for the NCAA Div. I football team. Sean was also the conditioning aide for the team, assisting in the Athletic Training Center as well as the Fitness Research Center.
Sean went on to graduate from Life University Chiropractic College in Marietta, Georgia. Since this time he has earned a host of postgraduate credentials in sports chiropractic, and worked with Olympic athletes in both track and field and hockey. He also served as an Emergency Medical Tech and Fitness Specialist at his local Medical Center in Toms River, New Jersey, while also owning his own clinic in New Jersey.
Sean has numerous advanced certifications including the inaugural Certified Sports & Fitness Chiropractor (CSFC), Certified Sports Physician (CCSP), Extremity Practitioner (CCEP), and Kinesiologist (CK). He was recognized in 2000 with the "Living Fit Award", presented by the International Chiropractic Association's Council on Fitness & Sports Health Science. 141
In 2016, Sean took his career in a new direction in order to further elevate the health and well-being of his patients, earning his certification as a Certified Functional Medicine Practitioner (CFMP). Sean's goal is to help clients live an inspired life with his ability to view the body as one integrated system, and identify and address the root causes of disease.
The latest achievement was in 2019, Dr. Eastman added a tool to his belt to not only be a better clinician, but also to help his patients. He received the certificate of Certified Functional Capacity Evaluator (CFCE). In short, it serves to comprehensively examine and apply various methods of evaluating Disability and Impairment in both healthy and injured clients. Critical evaluation of test results as they relate to musculoskeletal injury and safety risk factors will also be creatively applied to encourage a comprehensive approach to disability health management.
Lastly and most recently, Dr. Eastman extended his studies to add Acupuncture and Cupping certifications to his list of achievements in 2022-23.